About Us
Teena Carr, our Pet Crematorium Director -CPCO
Teena is a Delmar High School graduate class of 2004, with over 15 years of office/front of house experience. Her big heart, contagious smile, and dedication to others makes her an asset to this team. Teena enjoys spending time with her three children, family, and friends and she is looking forward to starting this new chapter with Heavenly Gates Pet Cremation. We are happy to have her on board and look forward to seeing the impact she will have on our community and customers.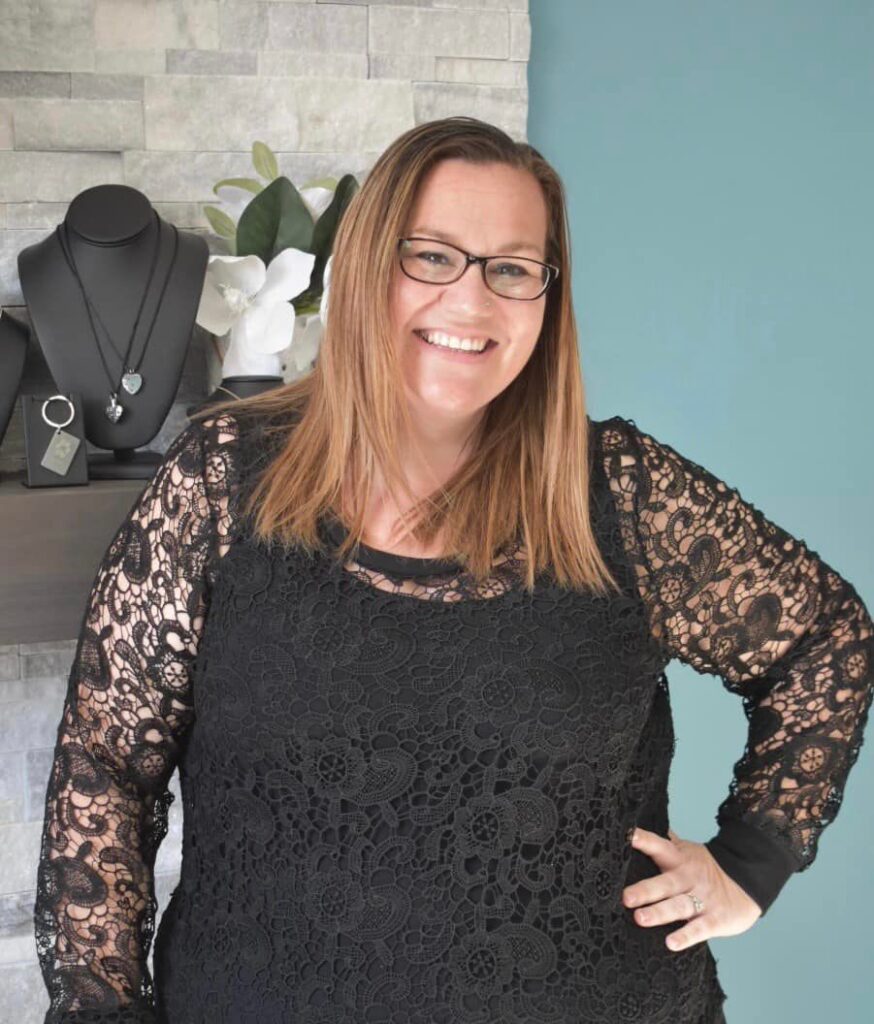 Andrew Paschall, our Lead Crematory Operator, CCO
Andrew has over 5 years of experience in funeral care, and he is CANA-certified.
His goal is to make sure every cremation is carried out with the greatest respect and dignity as well as to provide compassion to families during their time of need.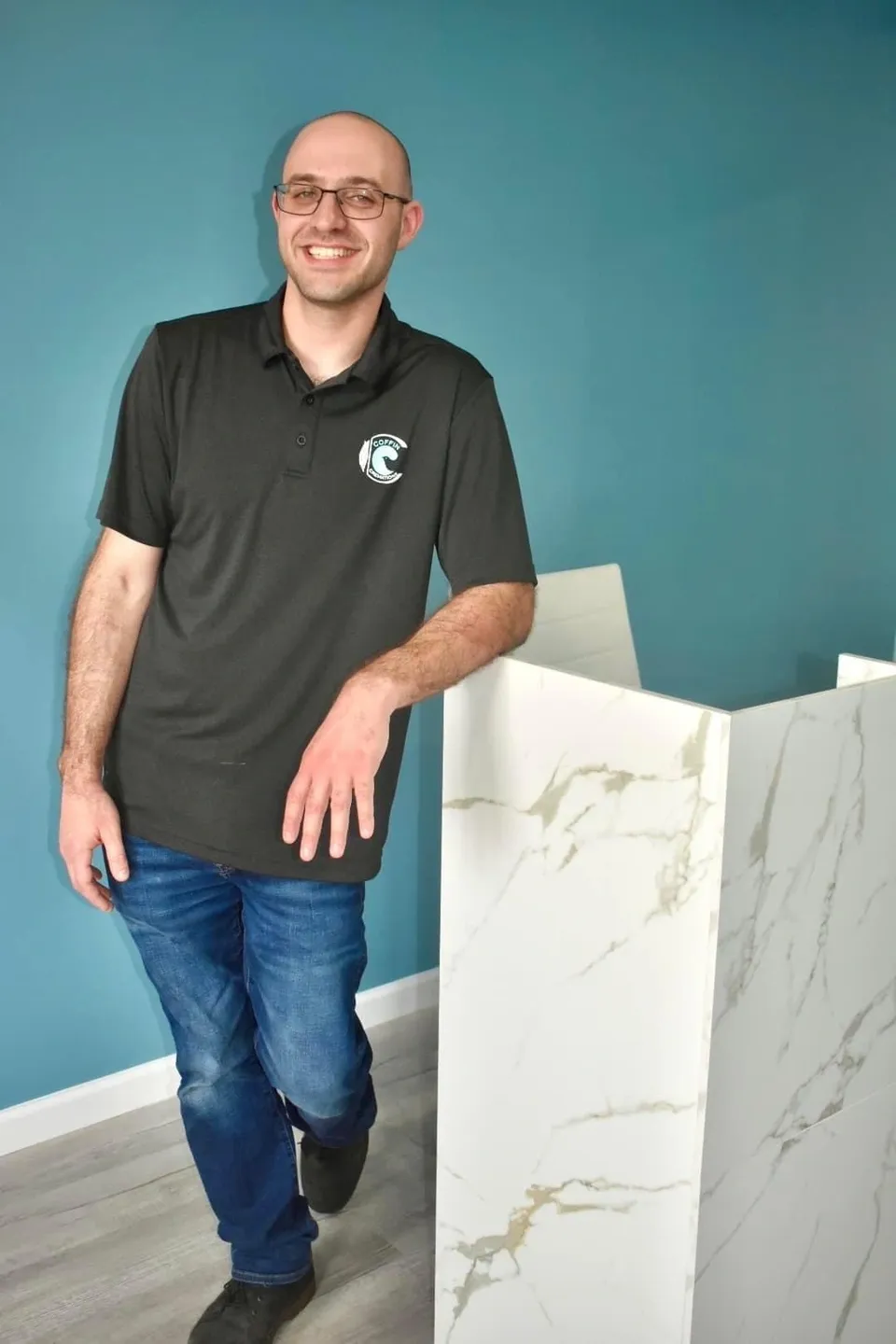 Amy Ford, our Sales and Marketing Director
Amy is an optimistic and enthusiastic sales professional with over 20 years of experience in consumer products and sales. She is skilled at developing the right action plan for each client's individual needs and is committed to helping them choose the best products suited for them. Amy received her associate degree from Howard Community College in 2007.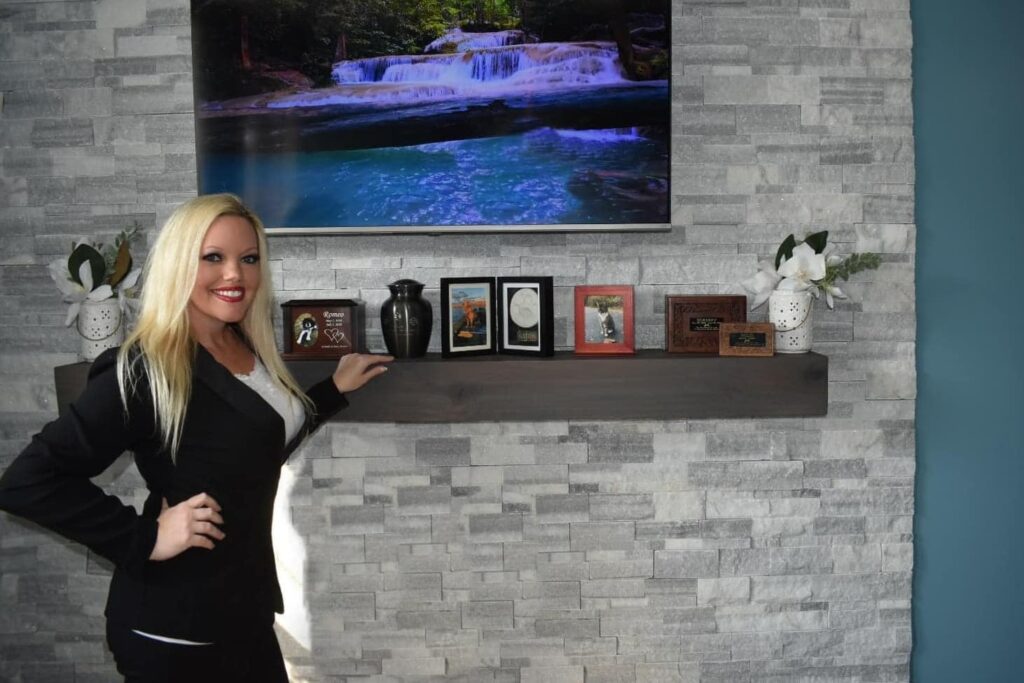 Cremation Transport Team
Ryan Conway
Ryan is a father of two beautiful girls, and he is a dog dad. Ryan has been working at Burbage funeral home for almost 2 years and he is in the process of becoming CANA Certified. Between his experience with funeral care, love for animals, and his enthusiastic attitude about this opportunity, he is a perfect addition to the team, and we are happy to have him on board.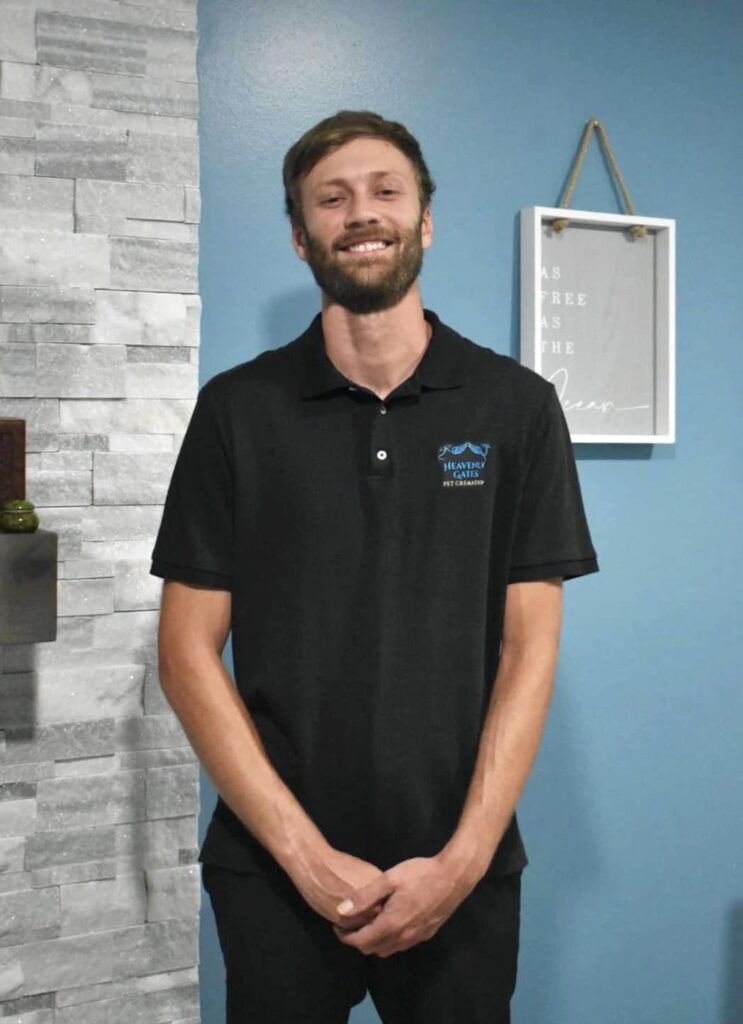 Ronald Parker
Parker is a dedicated Veteran with a passion for football and a deep love for nature. He is married and proud parent of four amazing kids. He is ready to bring a unique perspective and his teamwork skills to Heavenly Gates.
Matthew Bailey
Bailey is an Army Veteran that loves fishing and the outdoors, and he enjoys traveling and spending time with his family. He is looking forward to bringing his positive attitude & strong work ethic to the Heavenly Gates team.S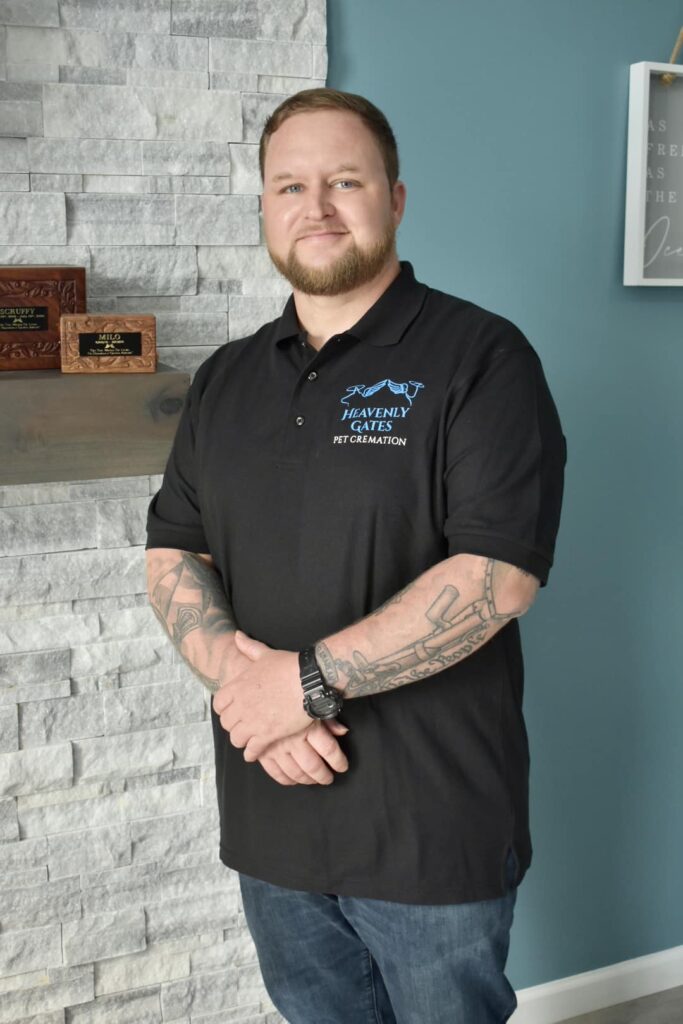 Cremation Service Providers Who Help You Heal
Our Team
From left to right Jacob Ford (President), Amy Ford (Marketing Director), Kyle Coffin (CEO), Teena Carr (Pet Cremation Director) Andrew Paschall (Lead Crematory Operator)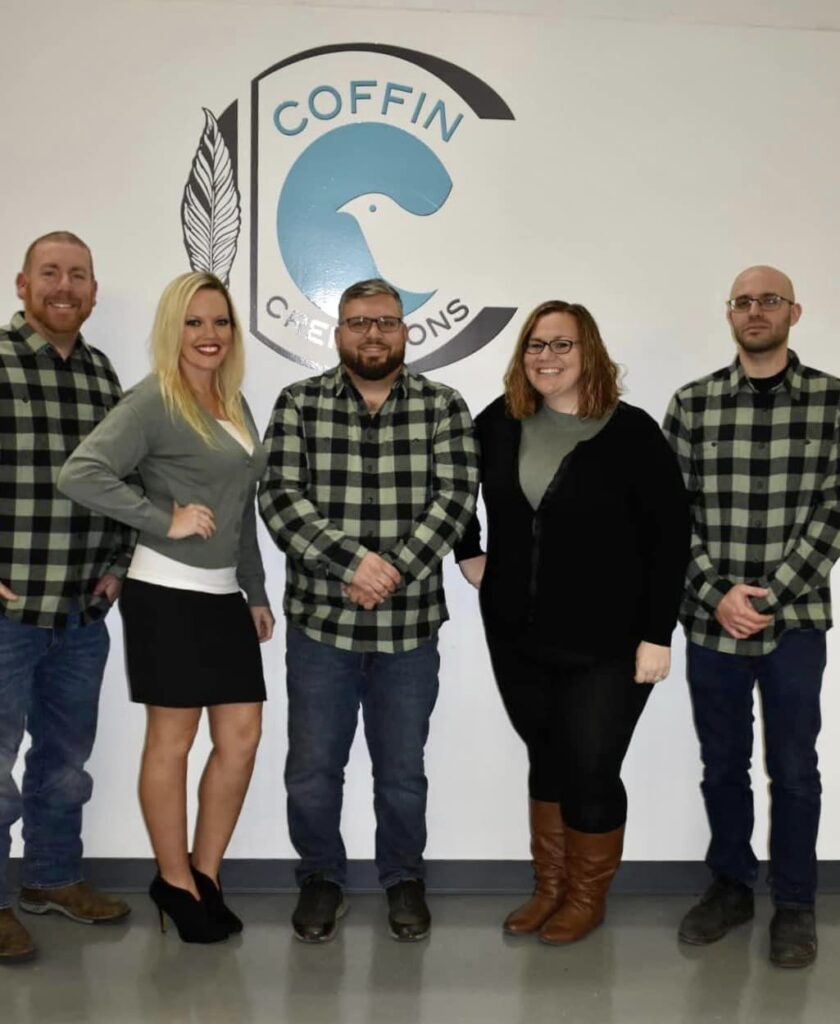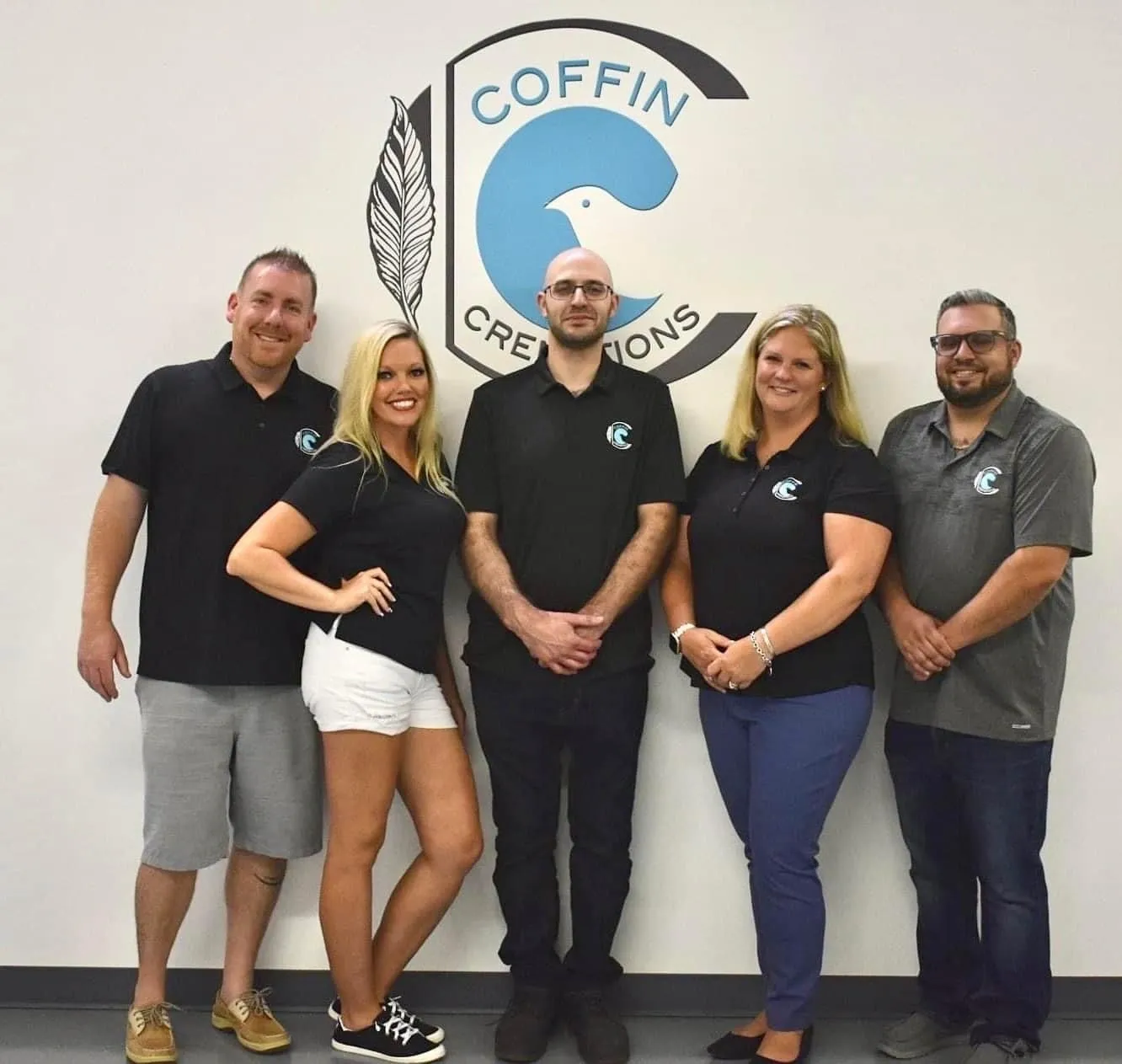 Heavenly Gates Family